6.4.2011
WE ARE LOOKING FORWARD TO PURITY'S FIRST SCREENING IN BOSNIA-HERZEGOVINA!
14.4.2011
OKC ABRASEVIC
MOSTAR
88000
BOSNA i HERCEGOVINA
SLOBODAN ULAZ / ENTRANCE FREE!
MORE INFORMATION
20.2.2011
PURITY IS COMING BACK TO THE LEOKINO INNSBRUCK!
SATURDAY 2011-03-12 / 6:50 PM
TO GET TICKETS PLEASE CALL 0043 512 560470 (LEOKINO INNSBRUCK)
REDUCED ENTRANCE FEE: 4,50 EUR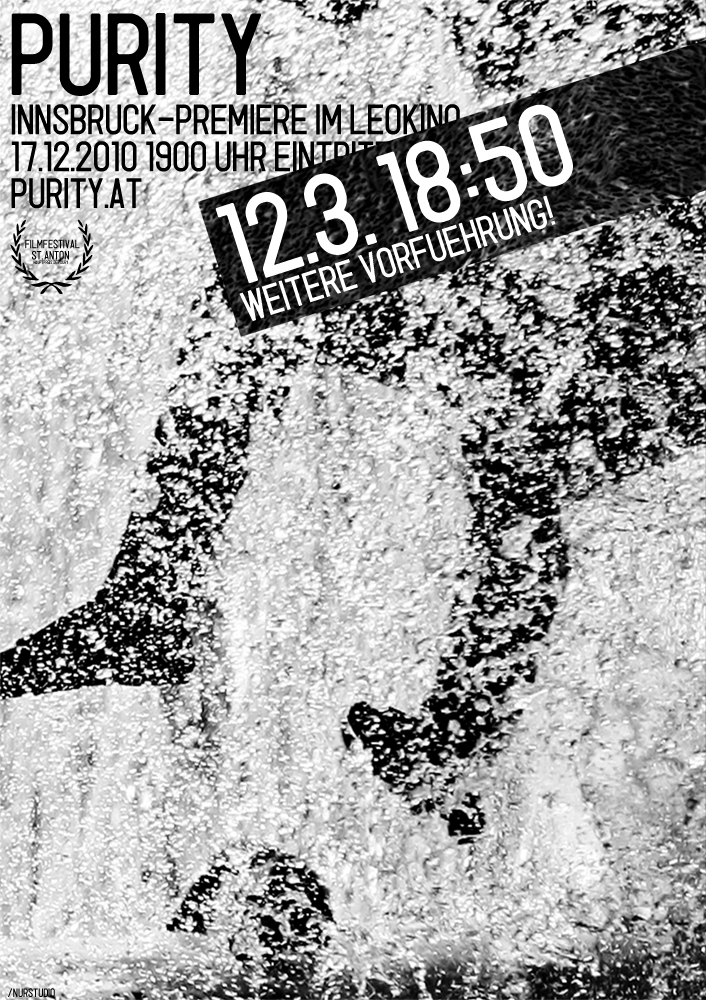 7.1.2011
PURITY IN DA HOUSE
PURITY REMIX BY BIGBALLS RECORDS / FREE DOWNLOAD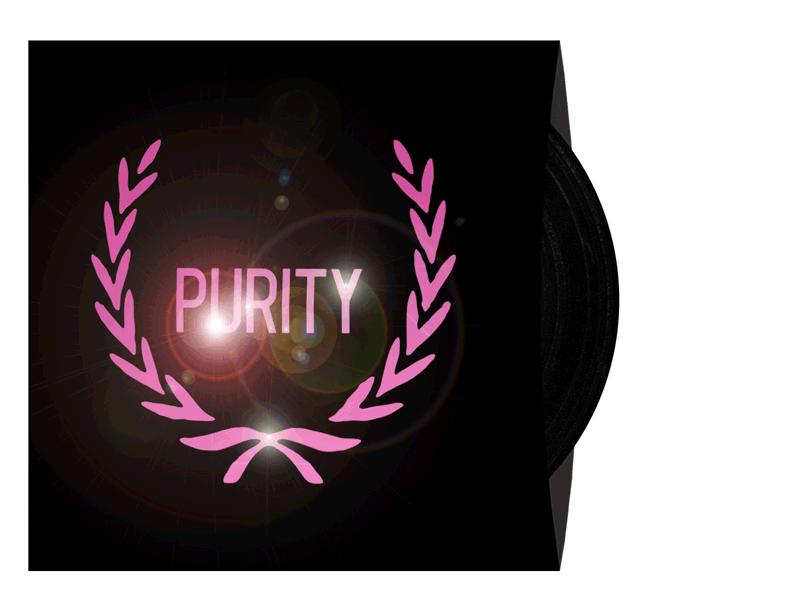 5.1.2011
PURITY WILL BE SCREENED AT AIR 2011
INVITATION (PDF)
01.01.2011
HAPPY NEW YEAR TO ALL OF YOU!
18.12.2010
WHAT AN EVENING!
MANY THANKS FOR SHOWING UP AND CELEBRATING WITH US.
MANY THANKS TO OUR TWO MUSICIANS SEBI AND CHRISTIAN FOR PLAYING LIVE IN THE LEOKINO.
MANY THANKS TO THE LEOKINO FOR HAVING US OVER.
THANKS!
17.12.2010
AS OF TODAY, YOU CAN BUY THE DVD- PACKAGE FOR 14 EUROS RIGHT HERE ON PURITY.AT OR AT OUR PARTNER STORES. CHECK OUT "GET PURITY" FOR MORE INFORMATION.
AND THERE ARE SOME PURITY-SHIRTS LEFT; IF YOU WANT TO HAVE ONE PLEASE
LET US KNOW
.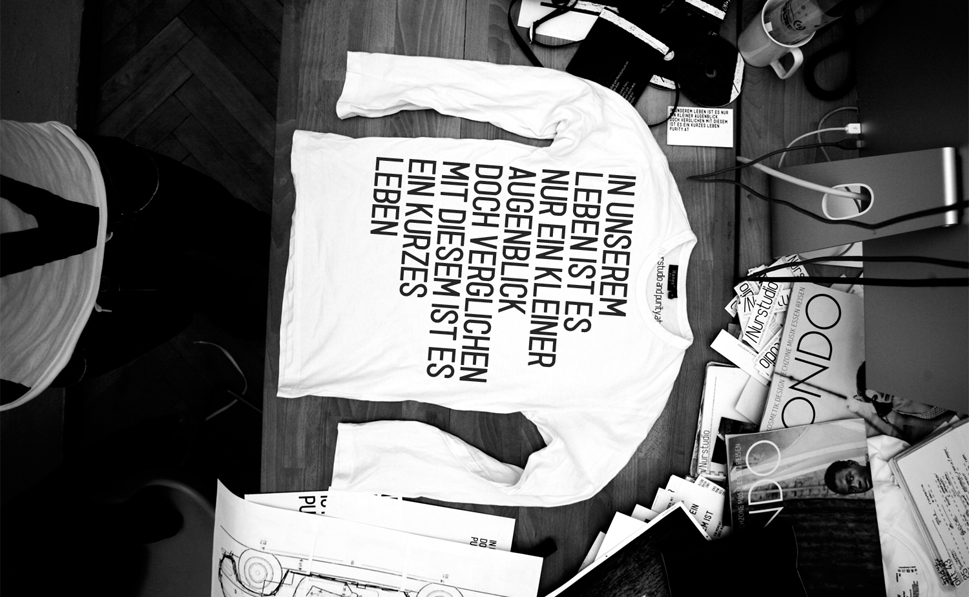 09.12.2010
FINALLY, WE FINISHED RE-DOING THE WEBSITE.
THANKS TO
PHILIP SALZMANN
, WE HAVE A LOVELY NEW HOMEPAGE AND A MAGNIFICENT CMS!
WE INVITE YOU, DEAR VISITOR, TO TAKE A LOOK AROUND AND EXPLORE THE NEW FEATURES!
06.12.2010
ST. NICOLAUS BRINGS GOOD NEWS: THE BOOKLET WITH ALL ITS LARGE SCALE PHOTOGRAPHS IS BEING PROCESSED.
THE DVD IS ON ITS WAY AS WELL. RIGHT NOW, WE ARE WATCHING THE BONUS MATERIAL.
AN EXLUSIVE SNEAK PREVIEW: IF YOU TWIST THE LEG AND THE PERSON SCREAMS, SOMETHING ISN'T RIGHT.'
THANKS TO WEBER OFFSET FOR PRINTING OUR BOOKLET AND TO ACHIM/ ADDITIV FOR PROCESSING THE DVD.
27.11.2010
YES: PURITY WILL BE IN THE LEOKINO IN INNSBRUCK. DON'T MISS THE 17TH OF DECEMBER! FILM STARTS AT 7.45 PM SHARP.
FREE ENTRY!
ALL OUR SPORTSMEN WILL BE THERE, AS WELL AS ALL THE PEOPLE THAT CONTRIBUTED TO PURITY. OF COURSE THERE ARE GOING BE ALL THE PEOPLE, THAT EITHER SUPPORTED US FINANCIALLY OR IN OTHER WAYS.
WE WILL RELEASE THE DVD AND THE BOOKLET. THERE WILL BE LIVE MUSIC AND A BUFFET. SO BE THERE!