PURITY IS A FILM PROJECT.
SOUNDS EASY. AND IT IS, IF YOU WORK WITH A GOOD TEAM. YOU CAN NEVER BE SURE, IF YOU FIND ENOUGH PEOPLE, WHO ARE EXTREMELY MOTIVATED AND WILLING TO SPEND LOTS OF TIME AND ENERGY ON THE PROJECT.
THERE IS, FOR EXAMPLE, BERNI HOLZHAMMER. HE DID THE EDITING AND IN SPITE OF THE FACT, THAT HE HAD TO EARN MONEY AS WELL, HE SPENT QUITE A FEW NIGHTS WORKING SOLELY ON PURITY. IN ADDITION, WE DON'T KNOW ANYONE, WHO COULD HAVE ACCOMPLISHED AS MUCH ON THE SAME HIGH LEVEL OF PROFICIENCY. THANKS!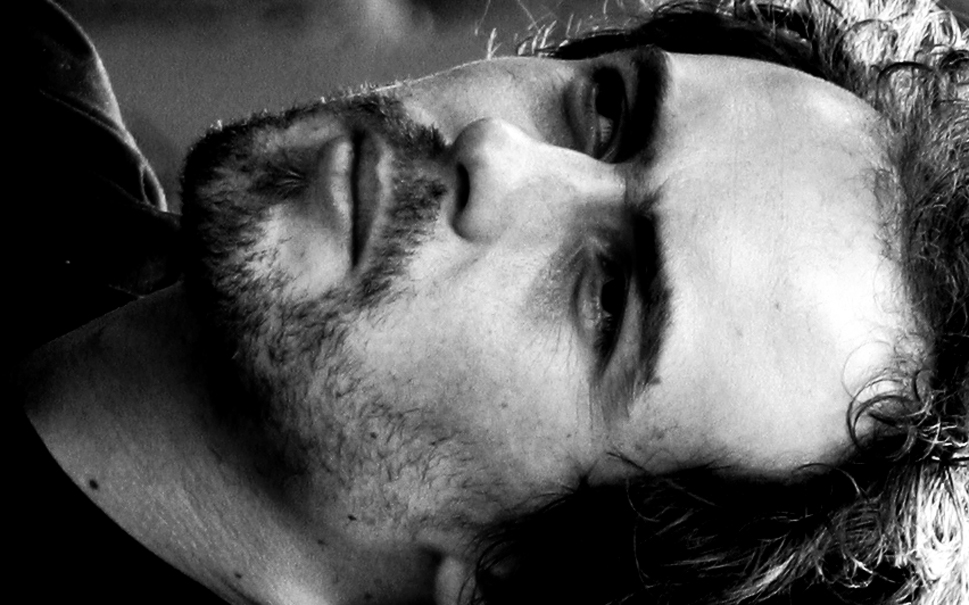 AND THERE WERE PEOPLE INVOLVED, LIKE OUR SOUND DESIGNERS.
IF A PERSON IS SO INTO THE TUNE, HE JUST COMPOSED, THAT HE GETS ON SKYPE AND PLAYS THE TUNE ON THE PIANO, EVEN TOUGH IT WAS ALREADY 4 AM IN THE MORNING YOU HAVE TO ADMIRE HIS PASSION (SEBI).
AS WELL, IF A PERSON WORKS DAY BY DAY ONLY TO REACH THE BEST SOUND QUALITY POSSIBLE, USING ALL KINDS OF SYNTHESIZERS AND THE LIKE, YOU HAVE TO ADMIRE HIS DEVOTION (CHRISTIAN).
ALL IN ALL A GREAT BENEFIT TO THE FILM!
THANKS SEBI & CHRISTIAN!
IN THE PICTURE, STARTING IN THE TOP LEFT GOING CLOCKWISE:
MARC DEISER (PRODUCER), MATTEO SANDERS (LINE PRODUCER), PETER LORENZ (CAMERA ASSISTANT), SIMON RAINER (DIRECTOR),
SEBASTIAN STURN AND CHRISTIAN LARESE (BOTH SOUND DESIGNER).
MATTHIAS HELLDOPPLER (DIRECTOR OF PHOTOGRAPHY) IS MISSING IN THE PICTURE BELOW.
THANK YOU FOR YOUR CONTRIBUTION TOWARDS PURITY!
MATTHIAS, MARC, SIMON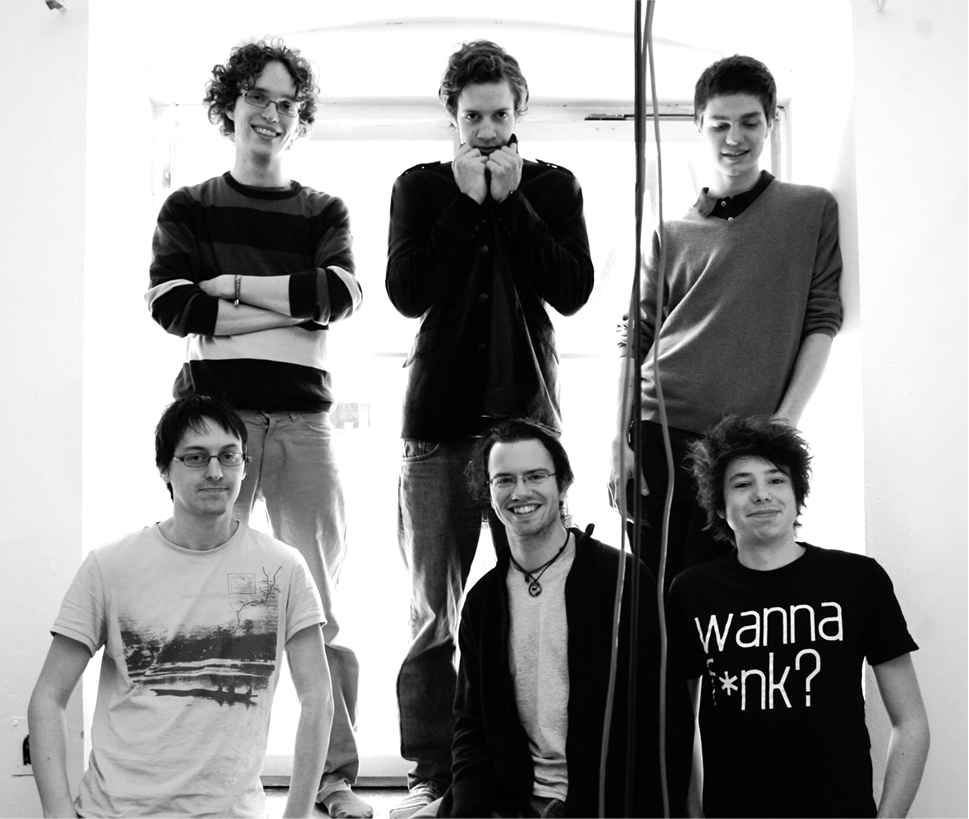 SIMON RAINER
MY NAME IS SIMON. I AM PART OF PURITY. PURITY IS A FILM PROJECT.
AS FAR AS I AM CONCERNED, I HAD THE MOST RELAXING TASK IN THE TEAM. WHILE SHOOTING THE SCENES,
I WAS ONLY STANING AROUND AND ANNOYED THE WHOLE CREW. THEN I HAD TO DO A BIT OF TALKING
AND AFTERWARDS I CONTINUED TO ANNOY EVERYONE AGAIN.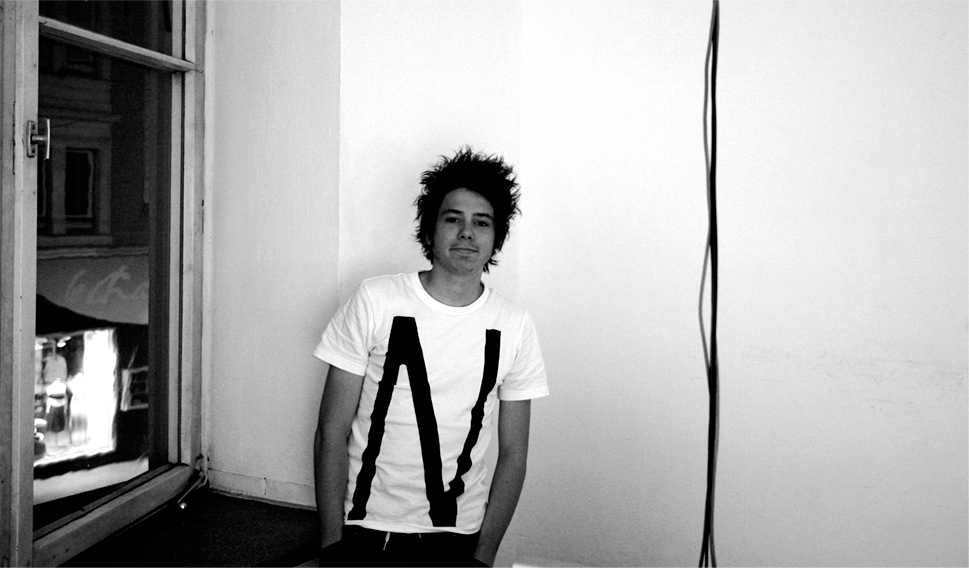 MATTHIAS HELLDOPPLER
MY NAME IS MATTHIAS, I AM PART OF PURITY AND PURITY IS A FILMPROJECT.
DUE TO ME, EVERYTHING NEEDS MORE TIME, SINCE I AM THE ONE WHO WANTS ADDITIONAL LIGHT OR ANOTHER SHOT TAKEN.
MY NAME IS MATTHIAS AND I AM THE DIRECTOR OF PHOTOGRAPHY.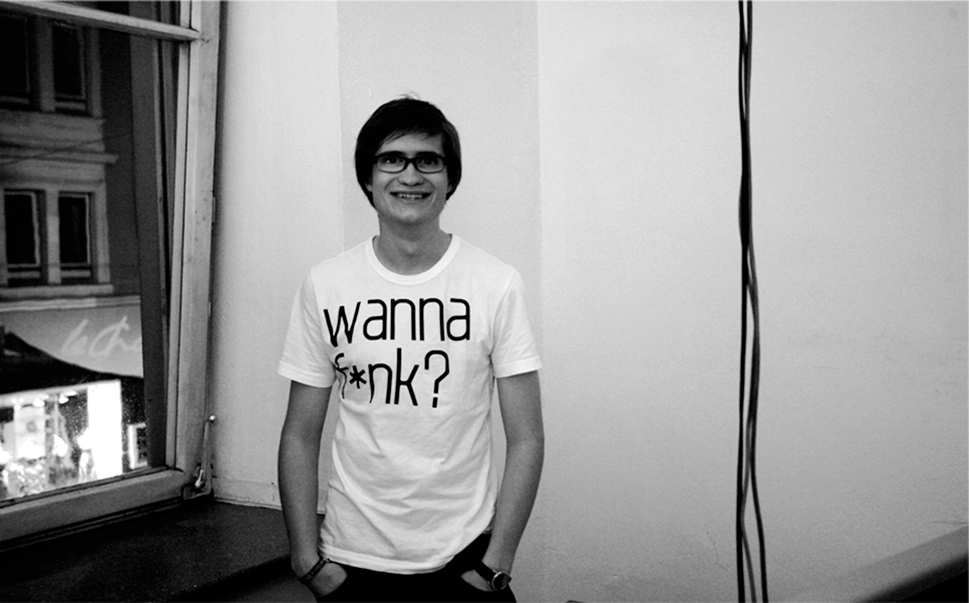 MARC DEISER
MY NAME IS MARC. I AM PART OF PURITY. PURITY IS A FILM PROJECT.
AND ONE OF MY TASKS WAS TO FIND SPONSORS, THUS CREATING A BUDGET. AS A CONSEQUENCE I HAD TO SPEND THE MONEY, KEEP TRACK OF THE MONEY AND ON TOP DO THE ACCOUNTING. I HAD TO DECIDE, HOW TO DISTRIBUTE OUR SPARSE RESOURCES AND HOW TO REACH MAXIMUM EFFICIENCY. YOU COULD SAY, I FOCUSED ON THE ORGANIZATION AND THE BUDGET. LUCKLY, I LIKED THOSE TASKS. I WAS ONLY ABLE TO SPEND ALL THE TIME WORKING FOR PURITY, SINCE I AM STUDENT, HAVE NOTHING TO DO ALL DAY AND ONLY WASTE TAX PAYERS MONEY. EVERY NOW AND THEN I DID SHOW UP AT UNIVERSITY AND KEPT TRACK OF MY TWO STUDIES: LAW AND LINGUISTICS. BY THE LOOKS OF IT, I'LL FINISH BOTH IN TIME. SPENDING QUITE SOME TIME WORKING AND STUDYING, I NEED TO BALANCE MYSELF. HENCE I DO SPORTS MYSELF. THAT IS ONE REASON, WHY I ENJOYED LISTENING TO OUR INTERVIEW PARTNERS AND GETTING TO KNOW THEM BETTER. AND THIS IS WHY I ENJOY BEING PART OF PURITY!