AUREL HALLBRUCKER, GLIDER PILOT
HE IS A HANDSOME LAD, VERY NICE AND ALWAYS BALANCED.
HE GETS EXITED, WHEN HE TELLS ABOUT HIS EXPERIENCES HE HAD IN THE SKY. SEEING EAGLES AND CIRCLING AROUND THE PIZ BERNINA OR THE MONTBLANC.
HE WAS STILL YOUNG, WHEN HE TOOK UP FLYING. TODAY, HE TEACHES OTHERS THE SPORT, DOES LONG DISTANCE FLIGHTS WITH A GLIDER, PARTICIPATES FROM TIME TO TIME IN THE
WORLD CUP AND SPENDS LOTS OF TIME STUDYING THE SPORTS AT UNIVERSITY.
ANOTHER THING, HE LIKES TO DO (BESIDES FLYING, TEACHING, PARTICIPATING IN COMPETITIONS AND STUDYING) IS FISHING.
STANDING WAIST-DEEP IN THE WATER ENJOYING THE ELEMENT.
ANOTHER BENEFIT: FRESHLY CAUGHT FISH.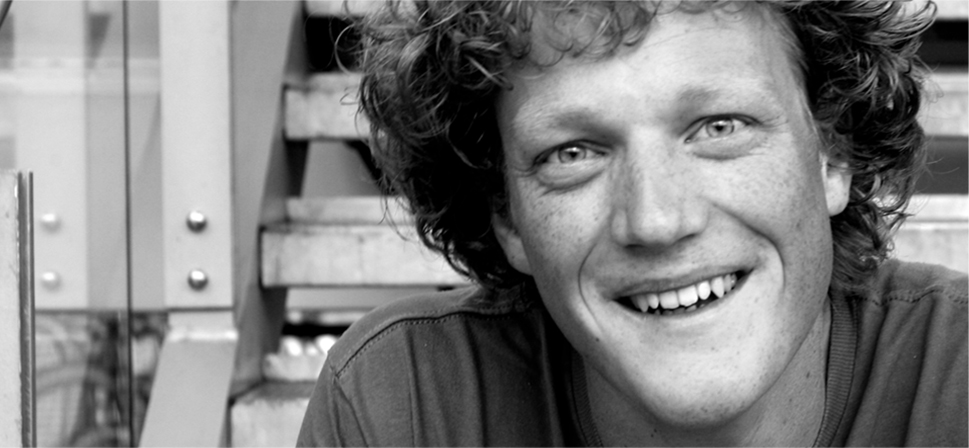 MICHAEL WANIVENHAUS, RUNNER
IN THEIR INTERVIEWS THE OTHERS OFTEN REFERRED TO RUNNING, MOSTLY STATING, THAT THIS SPORT DOES NOT FASCINATE THEM.
HOWEVER, WHEN MICHAEL TALKS ABOUT REACHING THIS SO CALLED 'FLOW' OR TELLS ABOUT HIS 200KM RUN FROM ATHENS TO SPARTA, WITH A GLOW IN HIS EYES, YOU BELIEVE HIM.
IT SEEMS TO HIM RUNNING IS A WAY OF LIFE AND NOT A SPORT OR ANYTHING ELSE.
HE IS ALWAYS MOVING, BE IT AS A TEACHER TO REACH CLASS IN TIME OR ORGANIZING RUNNING EVENTS ACROSS TYROL.
HE IS CALM, CONTENT AND RELAXED, ALL DUE TO RUNNING.
NOT IN NEED OF FACING DANGER.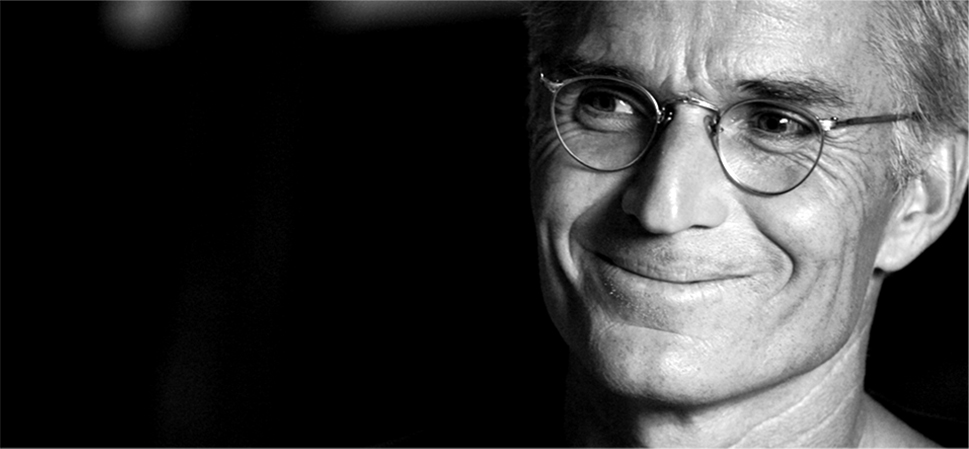 JOHANNES ZANGERL, SKIER
WE WERE LUCKY ENOUGH TO HAVE TWO MOTIVATED SKIERS, BUT AS A RESULT, WE WERE FACED WITH A TOUGH DECISION: WHOM SHOULD WE CHOOSE?
IN THE END, WE REACHED A COMPROMISE. PATRICK DID THE TALKING AND JOHANNES HAD THE FIRST TRACKS IN AN UNTOUCHED DEEP POWDER SNOW SLOPE (PATRICK DID AS WELL, BUT SADLY NOT IN FRONT OF THE CAMERA). JOHANNES IS A HIGHLY MOTIVATED PERSON. FOR THE ONE PARTICULAR SHOT HE HAD TO CLIMB UP FOR 3 HOURS TO GET TO THE STARTING POINT. AFTER THE DESCENT HE HAD TO WORK HIS WAY BACK TO US, WHICH AGAIN TOOK HIM 2 HOURS.
YOU HAVE TO BE A BIT CRAZY, TO UNDERGO ALL THAT ORDEAL FOR MAYBE 15 SECONDS OF (FANTASTIC) SKIING. THANKS A LOT!
BY THE WAY, HE IS THE GUY, SKIING DOWN THAT BRIDGE, IN THE BOOKLET OF THE DVD.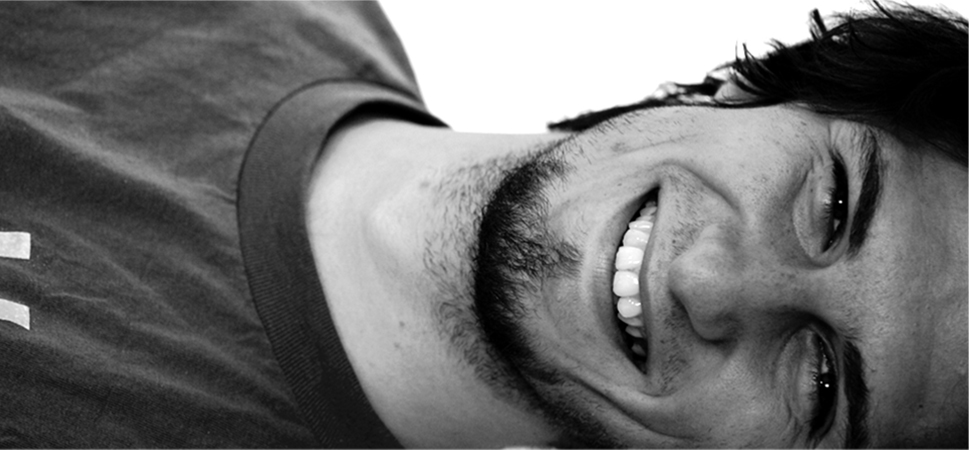 FABIAN WEBER, WINDSURFER
AT FIRST SIGHT, HE SEEMS LIKE A RELAXED SURFER, OWNING HIS OWN VW VAN. GETTING TO KNOW HIM, YOU GET TO KNOW HIS AMBITION.
TALKING ABOUT SURFING DURING THE INTERVIEWS, HE KEPT ON SMILING. TWO DAYS AFTER THE INTERVIEW, WE WENT TO LAKE 'ACHENSEE' TO GET SOME SHOTS OF HIM SURFING.
HE STARTED FROM MUNICH, WE STARTED FROM INNSBRUCK AND EVEN THOUGH WE WERE RIGHT ON TIME, HE CALLED A COUPLE OF TIMES, BECAUSE THERE WAS ALREADY GREAT WIND.
I IMAGINED HIM, PACING UP AND DOWN, EAGER TO GO ON THE WATER.
IT WAS ALWAYS FUN, BEING IN HIS COMPANY.
(THE LEGS AND THE BUTT ON THE FILM-POSTER BELONG TO FABI. )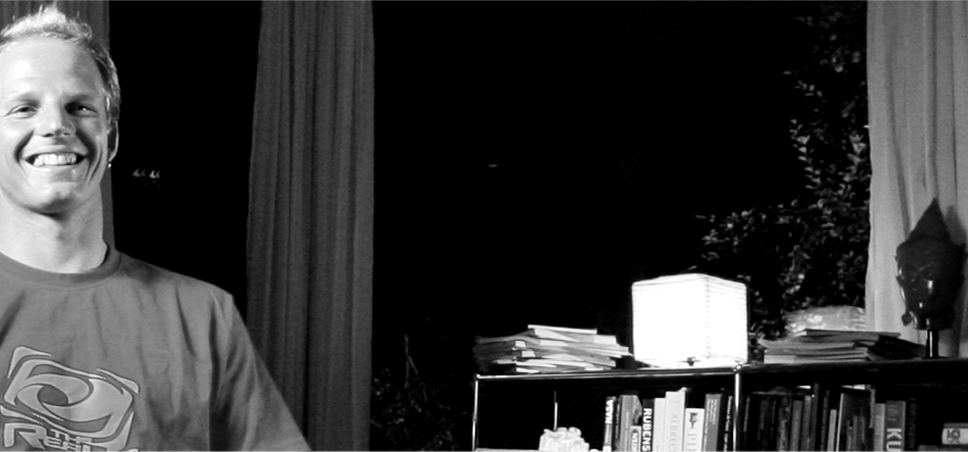 PATRICK HUTER, SKIER
JUST LOOK AT HIM, SMILING FROM ONE EAR TO THE OTHER, YOU GET A FEELING, WHAT SKIING MEANS TO HIM.
AS SOON AS THERE IS FRESH SNOW AND YOU TAKE THE FIRST RIDE UP THE MOUNTAIN, YOU UNDERSTAND, WHAT SKIING MEANS TO HIM.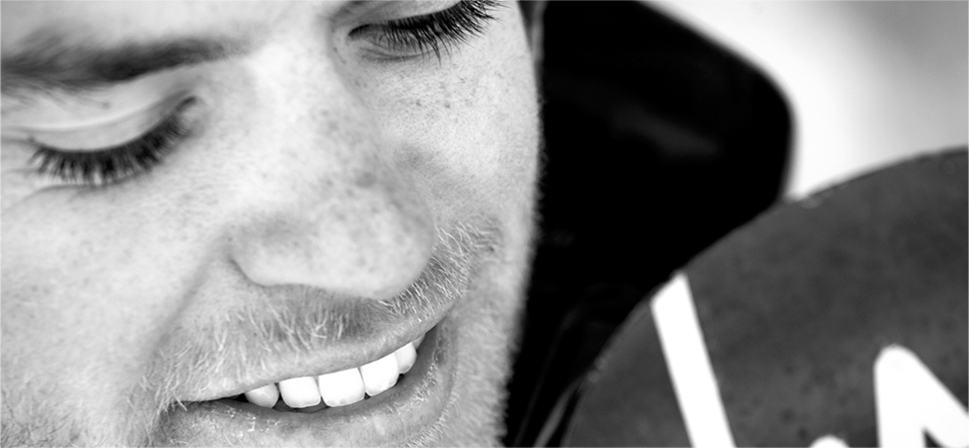 WE THANK KLAUS ZWIRNER FOR ALL HIS INSPIRATION AND SUPPORT!
AND WE WANT TO THANK GRANDFATHER MARTL PLATTNER FOR HIS FANTASTIC STORIES, WHICH ARE FEATURED ON THE PURITY-DVD!